Kids Come First Featured in Gwinnett Daily Post (click link below)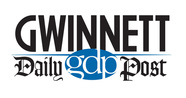 Welcome,

Kids Come First Early Learning Centers offer accelerated programs for infants, toddlers, preschool and pre-k children, as well as a before- and after-school program for school-age students. Our innovative programs combine activities that encourage cognitive learning and social development in a nurturing environment.

Our goal is to provide premier child care services that are aimed at enhancing traditional daycare methodologies and integrating extracurricular interests (such as arts and crafts, foreign language - French and Spanish, dance classes, computer classes, etc) into one comprehensive program.
---
| | | |
| --- | --- | --- |
| Our attention to your child's learning needs and daily care gives them the confidence they need to lead by example and succeed in these difficult times. | All of our learning and child care services employ technology, partnerships, professional services and other activities that support and promote higher learning. | We offer affordable upscale child care services, an advanced academic-based curriculum and an activity-based learning environment designed for kids ages 6 weeks to 12 years. |