Welcome to Kids Come First Early Learning Centers
Kids Come First Early Learning Centers offer affordable upscale child care services, an advanced academic-based curriculum and an activity-based learning environment designed for kids ages 6 weeks to 12 years. All of our learning and child care services employ technology, partnerships, professional services and other activities that support and promote higher learning.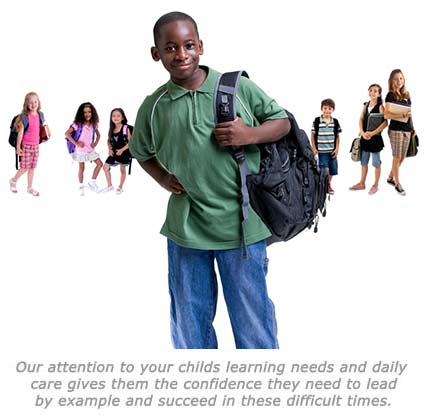 Our goal is to provide premier child care services that are aimed at enhancing traditional daycare methodologies and integrating extracurricular interests (such as arts and crafts, foreign language studies - French and Spanish, dance classes, computer classes, etc) into one comprehensive program.